>It's no secret that as we get older, our skin changes. Volume loss, wrinkles, sagging, droopiness, and grey hair are all-natural occurrences and while it eventually happens to everyone, somehow we're always shocked when it happens to us. I include myself in this because every time I section my hair to style it, I'm faced with at least one stringy grey hair and each time, I'm equally as shocked. With all of us, men and women, eventually going through the oh-so-natural aging process, I can't help but beg the question: why are we so scared of looking older? Now I know that not everyone wants to stop the clock but seeing as in 2020, the anti-aging market was estimated to be worth about 58.5 billion U.S. dollars, it's safe to say that most of us are still in search of the fountain of youth.
I recently sat down to chat all things beauty with Fancy Face Inc. founder and creator Brittany Grey who just launched Fancy Face Skin. The local Toronto brand has been around since 2006 and its gorgeous space in Etobicoke is known for being a beauty destination for everyone, regardless of age. Fancy Face has a variety of makeup products available but with the launch of Fancy Face Skin, they can cater to everyone regardless of their skincare concerns thanks to the ageless mentality the brand focuses on.
View this post on InstagramA post shared by FANCY FACE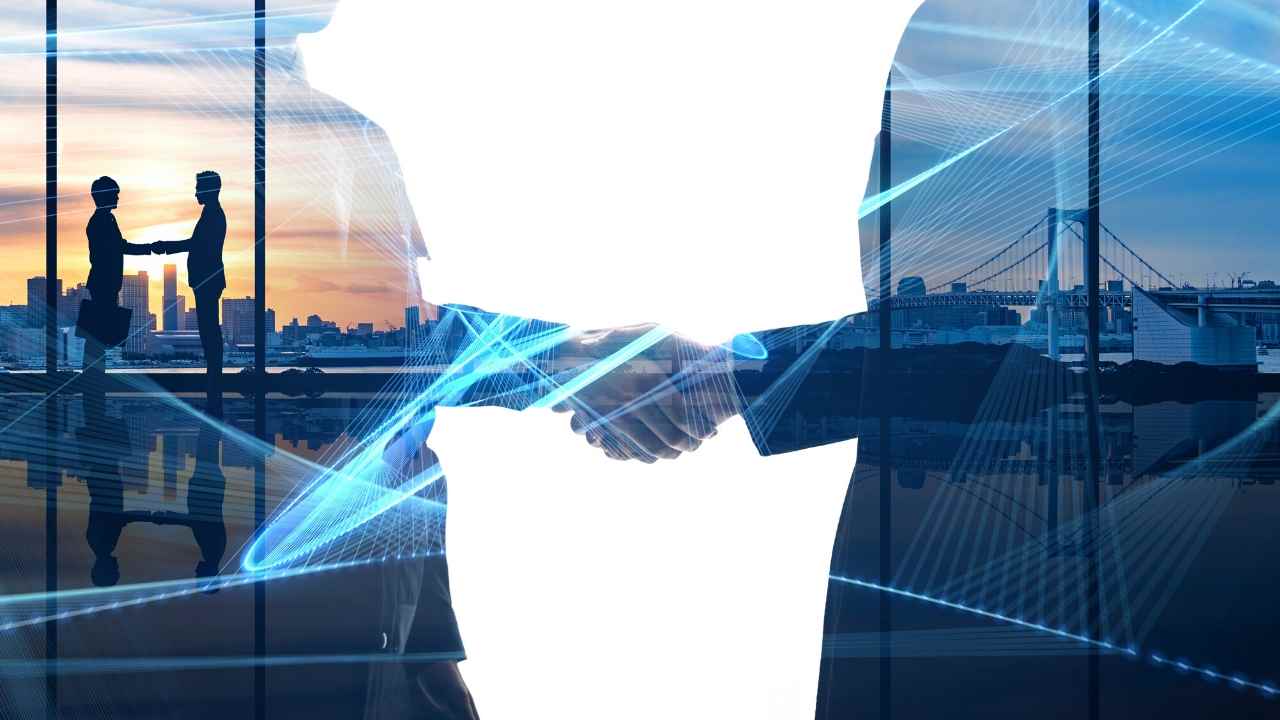 (@fancyfaceinc)
RELATED: Top Beauty Stores In Toronto To Shop & Support >>
The Anti Anti-Aging Movement
What started out as just a virtual info session to learn about the new products, quickly turned into an informative discussion about what's being called The Anti Anti-Aging Movement.
Brittany says she really felt "called to create something that women of a multitude of ages could use both morning and night to really simplify their beauty routine and also to give them a great, luxurious experience." Over at Fancy Face, the brand isn't about covering up and correcting your complexion or "imperfections." With the right skincare and beauty regimen, you can learn to embrace your insecurities. That brings us into the talk about filters on social media.
Now don't get me wrong: I love a filter as much as the next gal but there's a fine line between playing around and having fun, and using them to perpetuate a narrative that if your skin isn't flawless and super smooth, then you're somehow not beautiful.
Skin Minus the Filters
As a beauty editor, I can't even count the number of times I've watched beauty tutorial videos on Instagram and the influencer has an obvious filter on their face. How the [email protected]#$ is the viewer supposed to even know what the product looks like on real skin if there are sparkles twinkling around you? I digress. Real skin has blemishes, dark spots and imperfections that should be embraced and celebrated. Brittany adds, "the whole inspiration behind the skincare line is what we say, no filter, just Fancy Face Skin. The reasoning behind that is that I noticed, first of all, the insecurities that women are having with their skin and just the overuse of, what we feel, are toxic filters on Instagram and people always reaching for them instead of showing their bare skin and feeling beautiful in their skin."
Regardless of your skincare concerns, Fancy Face Skin works beautifully to hydrate and add that highly sought-after glow to the skin. Hydration is often the root cause of skin irritation, redness, and breakouts so once your skin is properly moisturized and nourished, you'll see that any imperfections will likely be diminished.
RELATED: All Your Questions About Men's Skincare Answered By Dr. Dennis Gross >>
Fancy Face Skin
Poetry in Potion
Fancy Face Skin's new Poetry In Potion works to enhance the skin's luminosity and the addition of luxe 24K Gold means that it's not just a pretty face — it'll also protect against collagen degradation. Another ingredient well worth mentioning is Anhydroxylitol and it's amazing at retaining moisture that penetrates into the deepest layers of the skin. The serum is like a rich drink of water for your skin and thanks to the Rosa Damascena Flower water, it also has antioxidant and antimicrobial properties as well.

fancy face inc.buy now | $54
Daydream Rosewater Cream
The second product is the Daydream Rosewater Cream and it's a gel-like consistency that doesn't look as hydrating as it feels. This baby instantly gives skin that dewy look and supple feel and it's amazing for anyone dealing with dullness, dryness, dehydration, uneven tone/texture, fine lines and wrinkles, and even redness or reactivity. It's a one-size-fits-all product that deserves pride of place on your vanity.

fancy face inc.buy now | $58
Products That Are Ageless
The best part about these products is that they're truly ageless. Whether you're just dipping your toe into the world of skincare for the first time or you're on the more mature side and in need of some extra TLC. The way Britt puts it is that "we need to know how to take care of what we have and how to embrace that power." When it comes to finding the right products to use, it's no surprise that consumers are often lost at where to even start. There are brands like Glossier that target younger millennials and then you have others that target the mature skin demographic but as Britt continues, "you don't often see brands that look at every aspect and say like, we're here to just tell you not to be afraid to age as the anti anti-aging brand and not to embrace filters and to really stand apart from the rest."
The Anti Anti-Aging Movement is just the tip of the iceberg because we're already seeing a reoccurrence of silver hair coming back into style and even older women becoming major fashion influences. Just look at how obsessed everyone is with Jane Fonda and Diana Keaton. Eventually, we'll get to the point where age will be celebrated because, as Brittany puts it, "we should be living in a culture where we're excited to age."
The post Inside The Anti Anti-Aging Beauty Movement With Fancy Face Skin appeared first on View the VIBE Toronto.
2021's Most Anticipated Growth & Wealth-Building Opportunity
Join Thousands of Early Adopters Just Like You Who Want to Grow Capital and Truly Understand Cryptocurrency Together