Pride Month has officially kicked off and like years past, many brands and retailers are joining in and showing support for the LGBTQ2+ community. However, it's no longer acceptable for brands to launch Pride products or exclusive merchandise without paying tribute and giving back to the community. Knowing this, many have begun putting their money where their mouth is and are not only teaming up with LGBTQ2+ folks but doing amazing work raising awareness and fighting the good fight against any injustices that many still face.
Keep reading to learn about Pride launches that are not only super fun but support the community!
Barry's Bootcamp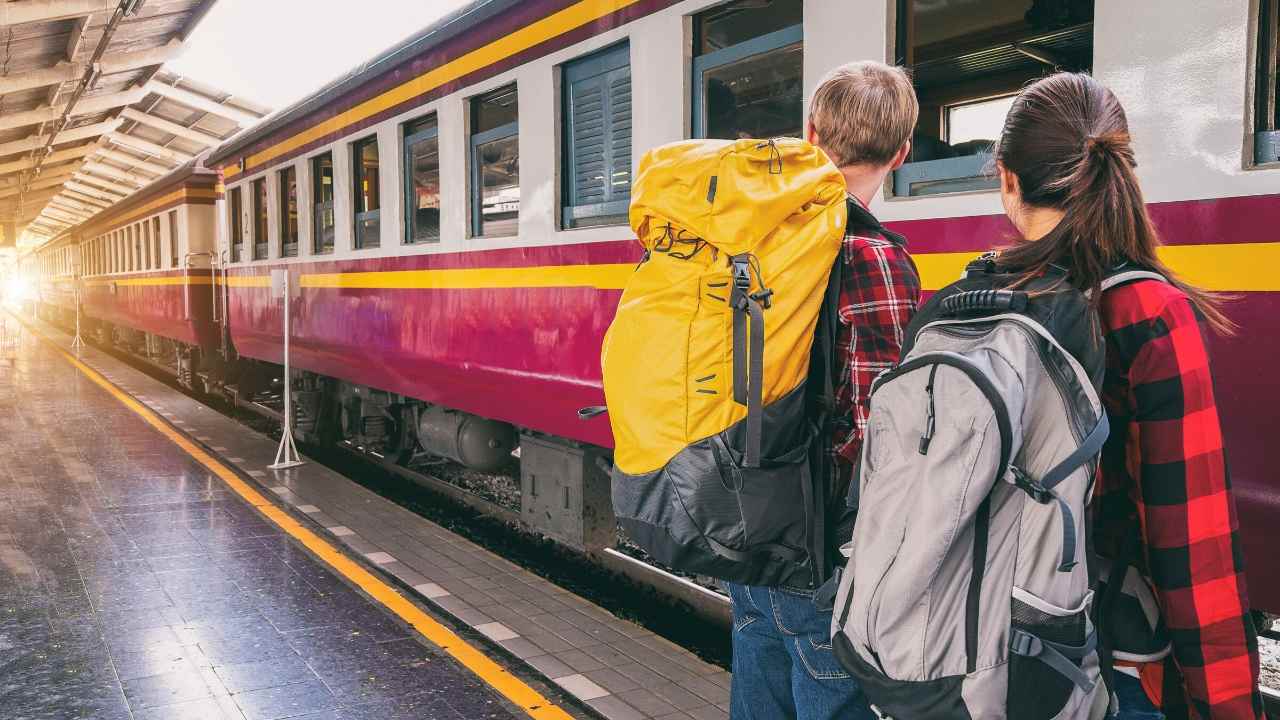 sign up
While the motivation to work out this year has likely been at an all-time low, the team at Barry's Bootcamp is back again this year with a fun Pride initiative that gives back and gets you moving. For every "United We Sprint" finisher, Barry's will donate a portion of the proceeds to GLAAD and Family Equity which is an organization that helps advance legal and lived equality for the LGBTQ2+ community.
Universal Music Group

shop now
Turn up the volume and celebrate pride with Universal Music Group. UMG and its Universal Music All Together Now Foundation have partnered with GLAAD and Brooklyn-based Queer Candle Co. as well as Social Goods to create a limited-edition Music is Universal Pride collection with 25% of the proceeds supporting GLAAD. The collection features a candle, a long-sleeved tee, and a fun sticker.
Hunter Boots

Photo: @fin.alis
Supporting global charity partner, OutRight Action International, an organization that draws attention to the immense challenges facing LGBTIQ+ communities around the world, Hunter Boots is donating $5 for every single product sold on the Hunter website from the 25-27th of June.
Mini Mioche
View this post on InstagramA post shared by mini mioche (@minimioche)
TO-based children's brand Mini Mioche has developed a limited-edition family Pride collection and will donate a portion of sales from their Family Pride line of graphic tees to The 519. The limited-edition 2021 Family Pride Collection compliments the brand's longstanding commitment to inclusivity as it offers both a range of size options and gender-neutral styles that the whole fam will love.
Dr. Martens

buy now, $170
Lace-up your Docs, it's time for Pride! Members of the LGBTQ2+ community have been loyally wearing their Dr. Martens and marching in them for years and the iconic brand has become a symbol of rebellion, resilience and self-expression. The same rings true this year and 2021 marks the fifth year the iconic footwear brand has partnered with The Trevor Project and Dr. Martens is making a $100,000 donation as well as releasing a 1461 shoe, called "For Pride", which comes complete with rainbow flag embroidery.
Club Monaco

shop now, $59
Club Monaco is back and this year the iconic heritage brand has launched a limited-edition, gender-neutral rainbow tee in the brand's beloved Heritage Crest emblem to celebrate pride month. To show their support, 50% of the purchase price from the sale of the Crest Pride Tee will be donated to New York-based organization Stonewall Community Foundation which supports and celebrates the LGBTQIA+ community. 
SodaStream

SodaStreamshop now
To make this years Pride even more special, SodaStream has teamed up with the legendary Laverne Cox. The sparkling-water brand has released its Limited Edition SodaStream "Rainbow Story" Sparkling Water Maker kits come with a pack of six rainbow markers, and users are invited to personalize their machines with their own personal pride stories. To show their support, SodaStream is donating up to $10,000 of proceeds to PFLAG Canada, a volunteer-based charity that offers peer-to-peer support to help all Canadians with issues of sexual orientation, gender identity and gender expression.
UGG
View this post on InstagramA post shared by UGG® (@ugg)
Time to slip into something more comfortable. Since nobody has time for heels this year, grab a pair of slippers but now any pair of slippers. This year, UGG will donate $25 for every pair of the new Disco Stripe (up to $125,000) to GLAAD. As if we needed a better reason to buy a pair of cozy slippers, right?
Quo Beauty

shop now
Beautify yourself in the name of Pride with Quo Beauty's new Pride Collection. The brand has pledged to donate not only 10 percent of all sales of the collection up to a total of $20,000 to PFlag Canada but they'll also be supporting PFlag Canada, PFlag Toronto and The 519 with a donation of $20,000. The collection is available now and it consists of fun eyeshadows, makeup brushes, waterproof eyeliners, nail polish, brow stickers, and so much more. Plus it's all vegan and cruelty-free and made using minimal packaging.
See also: You Won't Believe How Gorgeous This PRIDE Beauty Launch Is
EQ3
Beloved furniture store EQ3 has launched exclusive Pride tote bags that are for sale in all showrooms, while quantities last. The bags were designed in collaboration between EQ3 designer Elis Wautier and Apple art director, Isabel Castillo. The totes retail for $12 CAD and all the proceeds will go to local LBGTQ+ organizations. EQ3 also made a donation to Queer Design Club as part of this collaboration.
Kettlemans Bagel
View this post on InstagramA post shared by Kettlemans Bagel (@kettlemans)
Celebrate Pride with bagels! To show support for the LGBTQ2S+ community, Kettlemans Bagel has created the LGBT – Lettuce, Guacamole, Bacon, Tomato. This brand new, exclusive menu item is available for folks to order in-store, on the mobile app, and via Uber Eats in Ottawa for $7.99. To show even further support, 10% of the sale of all LGBT sandwiches sold during the month of June will also be donated to the Canadian Foundation for AIDS Research (CANFAR), a nationally recognized organization committed to eradicating the HIV epidemic within Canada. 
Featured Image: SodaStream
The post Pride Launches That Give Back To The LGBTQ2+ Community appeared first on View the VIBE Toronto.