>The pandemic has negatively impacted many aspects of our lives. Still, one area has been positively affected by the continuous lockdowns and social distancing – the environment and people's reflection on their own health & wellness. My name is Matthew Marrone; I am the co-founder of a Toronto-based, sustainable living, community-driven CPG company, best known for our product Cycle Water.  At Cycle Water, we produce natural spring water – still and sparkling – in a resealable aluminum can that is sustainably sourced, infinitely recyclable, and an eco-friendly alternative to single-use plastic bottled water. 
RELATED: Quarantine Chronicles: Dating App Dares Asians to Love Themselves in Face of Anti-Asian Racism >>
How it Started
To provide some context, I had been traveling in the prior years, before starting Cycle Water, and found myself, a health-conscious individual, drinking mostly packaged water and black coffee; but, it was on a desert trek in Morocco, through the Sahara, where I realized the importance of packaged water. Isolated from any clean water source and in tremendous heat, you realize how blessed we as Canadians are for abundant access to great water at our fingertips. But the usage of plastic packaging struck me as a concern; here I was surrounded by dunes over 200ft high, stretching as the eye can see, yet more often than not, you would find a plastic bottle drifting in the distance. In an otherwise completely isolated place, our consumer impact was evident.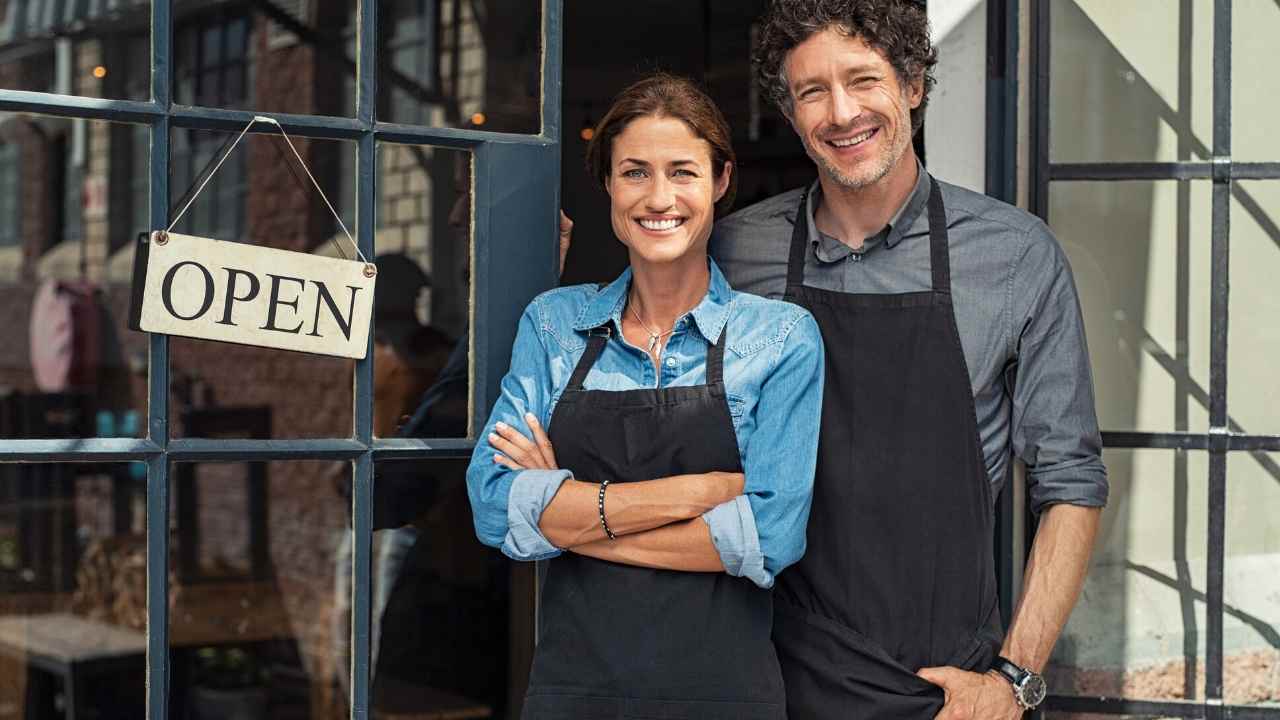 Photo: courtesy of cycle water
Upon my return, I approached my long-time friend and now business partner, Ryan Kucan, who had come to his own realization on this same issue. We collectively agreed something should, and could, be done. He and I would reconnect on a trip to Japan; it was there that we discovered aluminum as a key driver in effective CPG recycling and the importance of taking into account the FULL impact of a product's life cycle. 
Wasting Our Resources
Following our travels, we decided to gather some research. It was a striking concern; Canadian's had abundant, great, accessible spring water, yet more often than not, we would buy plastic bottled water sourced from half a world away. Often those same bottles, along with countless other consumer goods made of plastics, would then be exported as non-recyclable waste in large containers to less-developed nations. Here we are, a wealthy country, preaching "green" innovations, yet we failed in many respects to account for our own waste and invest in the effective management tools to manage the life cycle of our consumption.
The Pandemic Hits
When COVID-19 hit, it forced a lot of people around the world to slow down and reflect. While frontline workers were tirelessly combating the virus and allowing our system to function, the majority saw the pandemic as an opportunity to clear their schedules and inspired individuals to turn their attention to serious systemic issues. Including their own health and, importantly, the impact of their choices on the planet/society. 
I was certainly one of them. Although I advocate for eliminating single-use plastic and reducing my carbon footprint, I am by no means perfect. I continue to find new ways to live a more health-conscious, sustainable life. Through quarantine, I took up running and looked for new ways to "go green," including simple steps like making my own laundry detergent/soap. It might sound weird, but once you get the hang of it, you can customize your scent; it cleans well, saves you money, and is a great way for you to lower your environmental footprint. 

photo: courtesy of cycle water
For Cycle, as a start-up, from the onset of the pandemic during quarantine, we knew we wanted to push the boundaries on our commitment to our mission. We teamed up with MealsTOheal to offer complimentary products to hydrate frontline workers across the G.T.A. In addition, we anticipated all the important PPE being used to safeguard frontline workers and individuals would result in even more unaccounted for plastic waste; so despite financial uncertainty with the length of the pandemic, we stuck with our core mission and decided to partner with Plastic Oceans Canada. 
The Initiative
In June 2020, we launched our initiative, and for every can sold, 10¢ goes to support shoreline cleanups and education on sustainable living initiatives across the country. I'm excited to share that because we donate to Plastic Ocean Canada, we've been able to support Canadian ocean shoreline cleanups equivalent to over 5x the height of Mount Everest and counting! 
Our commitment to sustainability is a driving principle and an ongoing mission. As sustainability practices evolve, Cycle Water strives for continuous improvement and constant re-evaluation to provide adventure-driven, impact-conscious Canadians with the best tasting, ESG option for hydration on the go. 

photo: courtesy of cycle water
Creating Cycle Water was our way of breaking the norm, bottled water was seen as boring, and disconnected from reality of their impact, we are working to change that by building a sustainable lifestyle brand for those on the go. Our team looks to inspire people to come together and make the necessary changes to live a health-conscious, plastic-free life, thinking about the life cycle of all items we interact with.
For more information about Cycle Water's products and our partnership with Plastic Ocean Canada, please visit https://www.cyclewater.com/. 
Written by: Matthew Marrone
The post Quarantine Chronicles: Making Sustainable Choices During the Pandemic appeared first on View the VIBE Toronto.