Aptly called the Spring Perth Night Market, the event invites locals and visitors alike to wander the streets, encounter entertainers and artisans, then dine and imbibe under the stars at their various restaurants and pubs. You can also shop as you stroll, surrounded by beautiful heritage buildings, with many shops open late.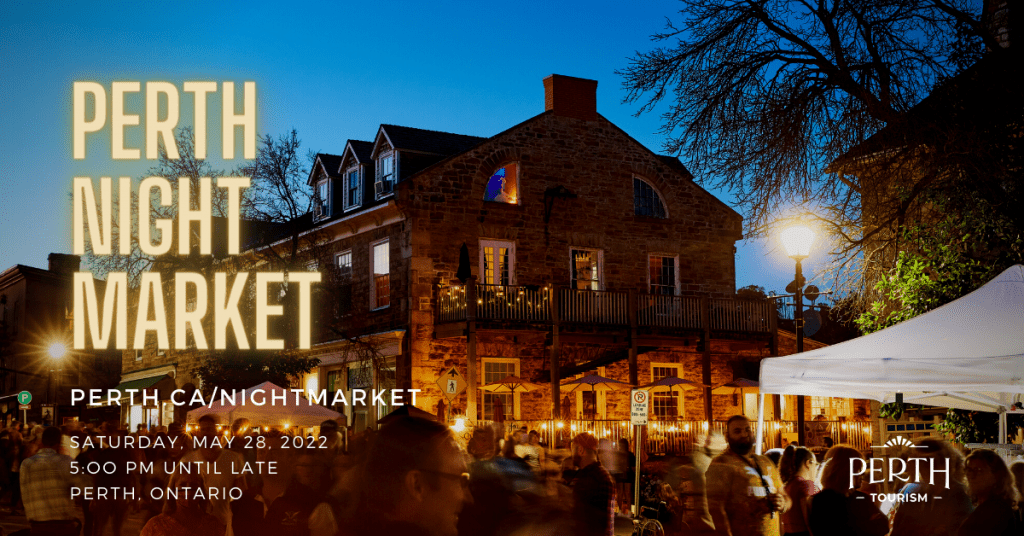 There's live music planned from 5:00pm until midnight, including performances from Brad Scott Trio, Jim Bryson and The King Jives; as well as hoop dancing, magic shows, tarot card readings, axe throwing and more. Kothu Lads will be doing cooking demonstrations; plus, the Norfolk Cafe is setting up a gelato station with fun flavours like Cookie Dough and Bubblegum, gelato milkshakes, gelato cookie sandwiches, and kombucha floats!
Excited? RSVP on Facebook for the spring event and save the date for the Fall edition, coming to town October 1st, 2022!
PSST…
While you're there, check-in stops along the Perth Great Taste of Ontario Passport to earn points towards sweet, local rewards!