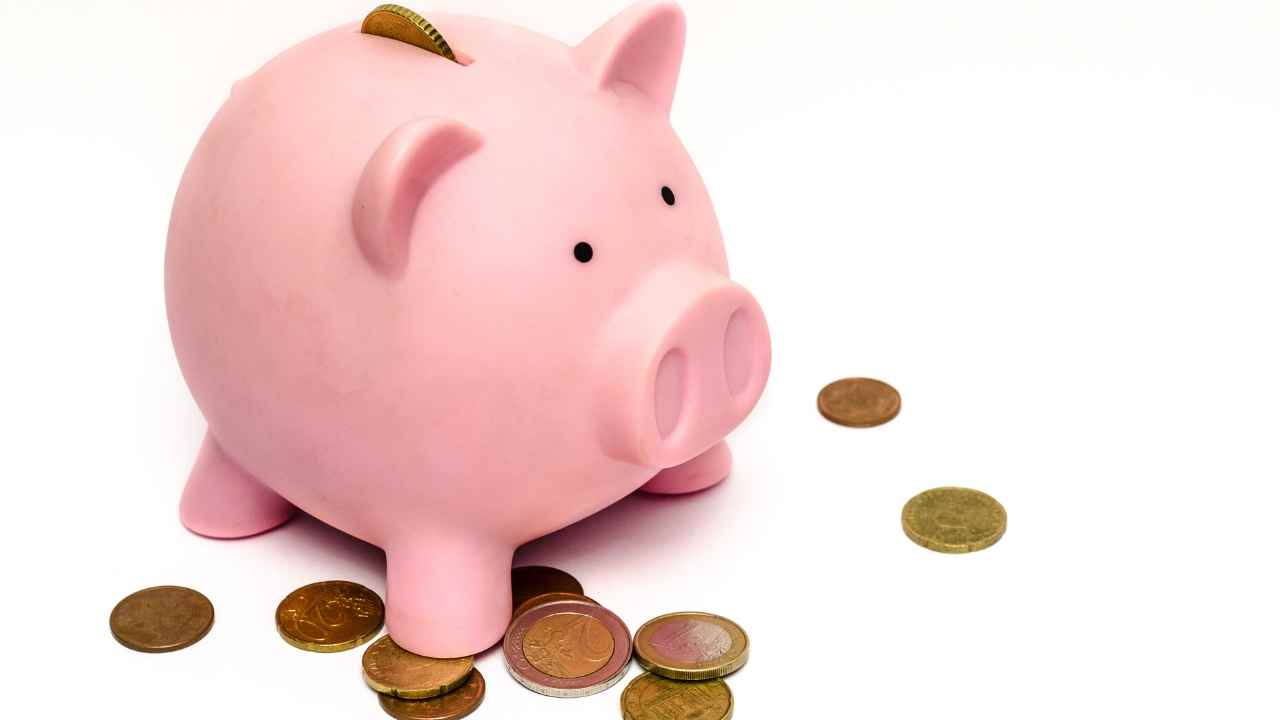 When it comes to spring time reds, explore, enchant and enlighten yourself with these top six bottles. We know the hot weather calls for some wine and although you may typically think a chilled white or a sparkling rose is the best option, I'm here to convince you that reds are drinkable all year round!
Here are 6 spring time reds
Michele Chiarlo Le Orme 16 Months Barbera d'Asti 2019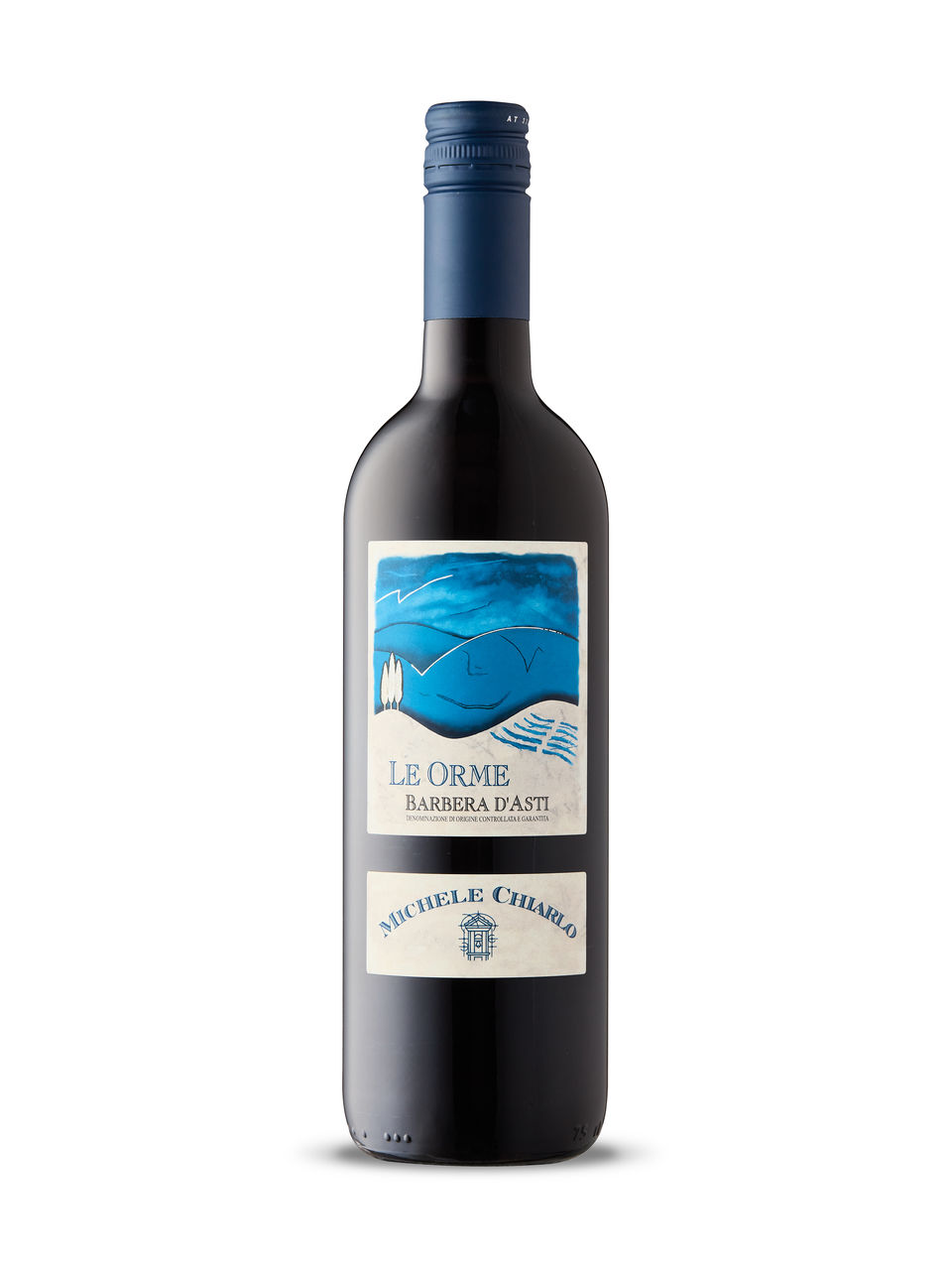 photo: lcbo
If you haven't fallen for Barbera yet, now is the time. An indigenous red grape variety from the Piedmont region of Italy, this is one of my go-to favourites bottles. A wine that is both serious and also friendly – it is one you'll want to stock up on. Hailing from an iconic producer, Michele Chiarlo has been growing grapes since 1956 and consistently produces award winning wines. Vineyards are located in the finest wine making areas of Langhe, Monferrato and Gavi. Grapes for these wines are exclusively grown in the hills situated in the most historic and prestigious areas in the region. Vineyards express the unique terroir and create truly authentic tasting wines, sure it can't be replicated anywhere else in the world! Elevate your dining experience by making your own beef tartar and pairing it with this dynamite wine, serve slightly chilled. 
Wakefield Promised Land Shiraz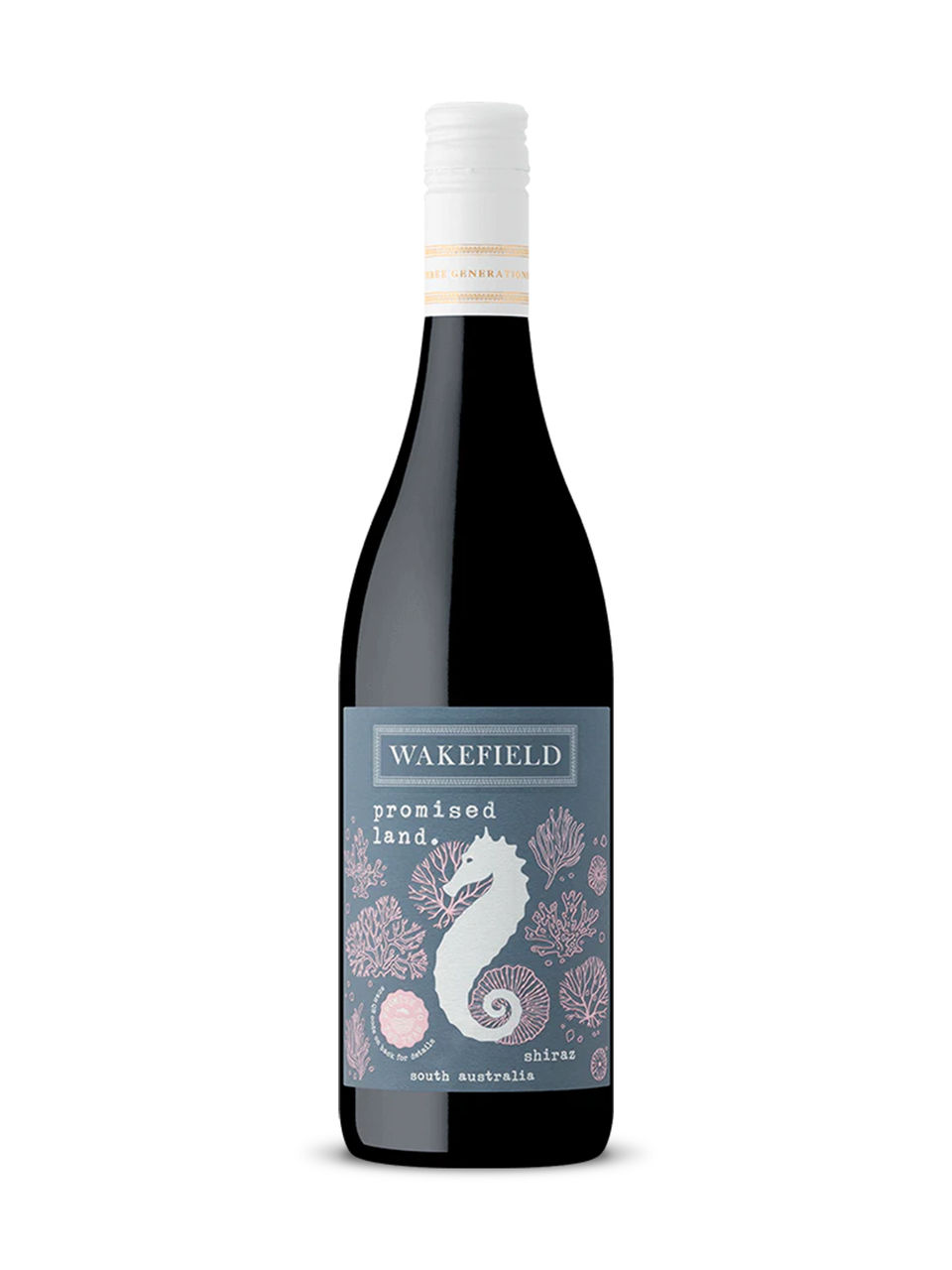 photo: lcbo
Monday June 6th is World Oceans Day. and one of the primary things that is an indicator of ocean health is seahorses. Seahorses, much like grapevines, are an indicator species that raise the alarm to serious climate-related issues. To reverse the decline in seahorse populations, we need to take a step back to look more closely at how we care for our oceans more broadly. Wakefield Wines , out of Australia has partnered with Project Seahorse – global leaders in seahorse conservation – to support their vital work in protecting these quirky fish species and overall Ocean health. Seahorses have been a symbol on all Wakefield wine bottles for over fifty years. In fact, seahorse fossils were found the day they started construction on the winery in Australia. Wakefield $10,000 in 2021 to protect the seahorses and support this environmental cause. Promised Land Shiraz is always on my list for great value wines. Plump, luscious and full of red berry fruit, this wine is fabulous with BBQ steak skewers and is a fantastic wine that truly gives back. 
Quails' Gate Pinot Noir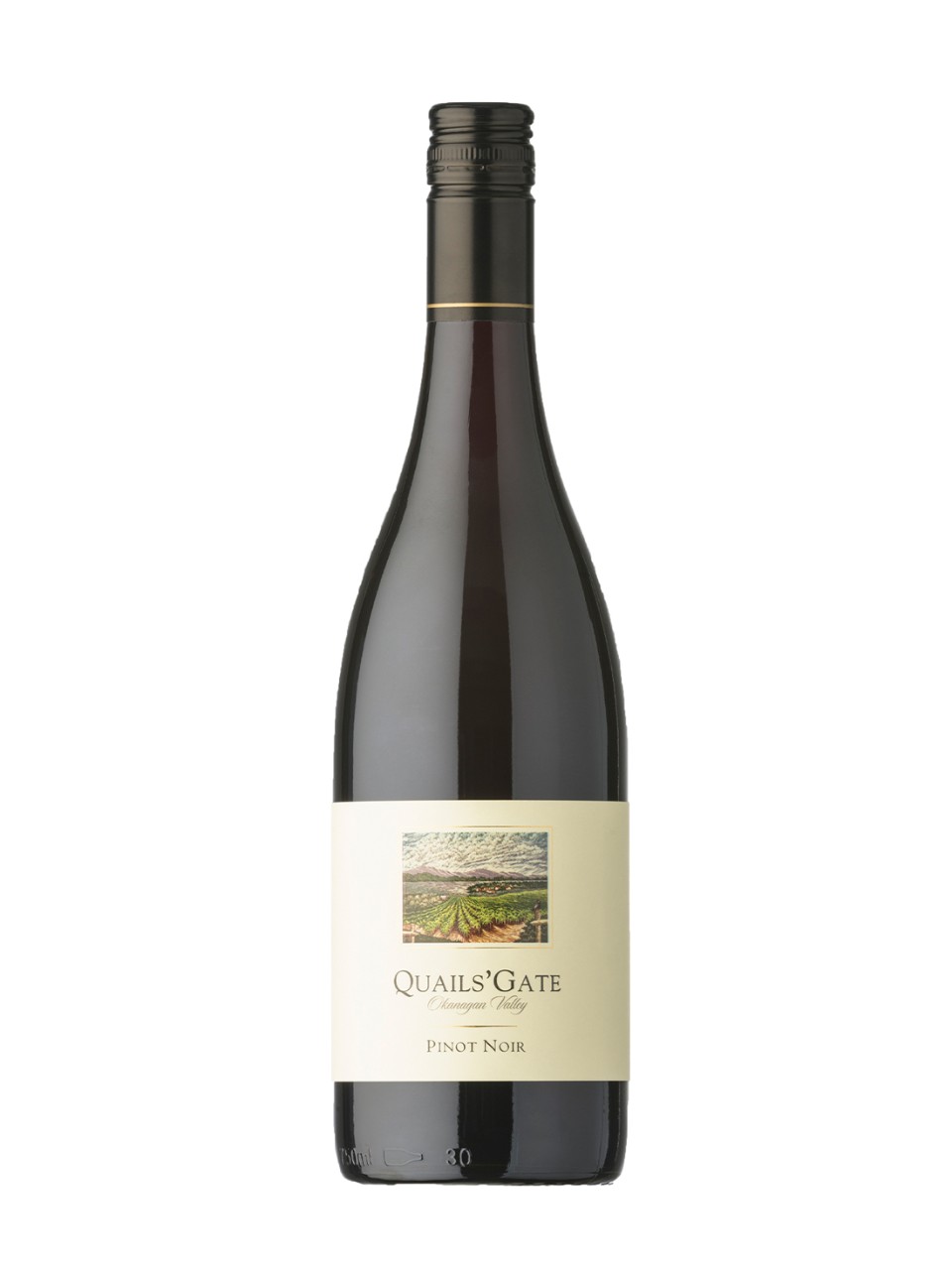 photo: lcbo
If you haven't been to the Okanagan valley it is a must for any wine lover. I stayed at Quails' Gate winery for a couple nights and didn't want to ever leave. One of the most exceptional wineries to visit, the view from the winery is simply breathtaking. Quails' Gate is also certified sustainable through sustainable winegrowing BC and has a winery ethos of putting the environment first. This year, Quails' Gate Estate Winery was recognized for its 10-year supporting of the Nature Conservancy of Canada (NCC). NCC is a not-for-profit land conservation organization that relies on dedicated partnerships to implement the projects that protect this country's most important natural areas and the plants and animals they sustain. The vineyards are farmed sustainably and the restaurant on property supports Ocean Wise and local farmers. This spectacular Pinot Noir is balanced with red raspberry fruit and soft earthy aromas and has an elegant and complex palate. Definitely a Canadian wine to show off with. 
Drumheller Cabernet Sauvignon 2018

photo: lcbo
Taste the wildly wonderful wines of Washington State! If you're a lover of premium red wines, this is a region you have to discover. With only a few select bottles coming into the LCBO each month, you'll have to run and not walk! This Drumheller Cabernet is full of lush ripe dark fruit, soft baking spice, and a touch of anise. A wonderful wine to serve with your outdoor barbecue dinners, braised short ribs and ideal with dark chocolate.  
San Pedro 1865 Selected Vineyards Carmenère 2020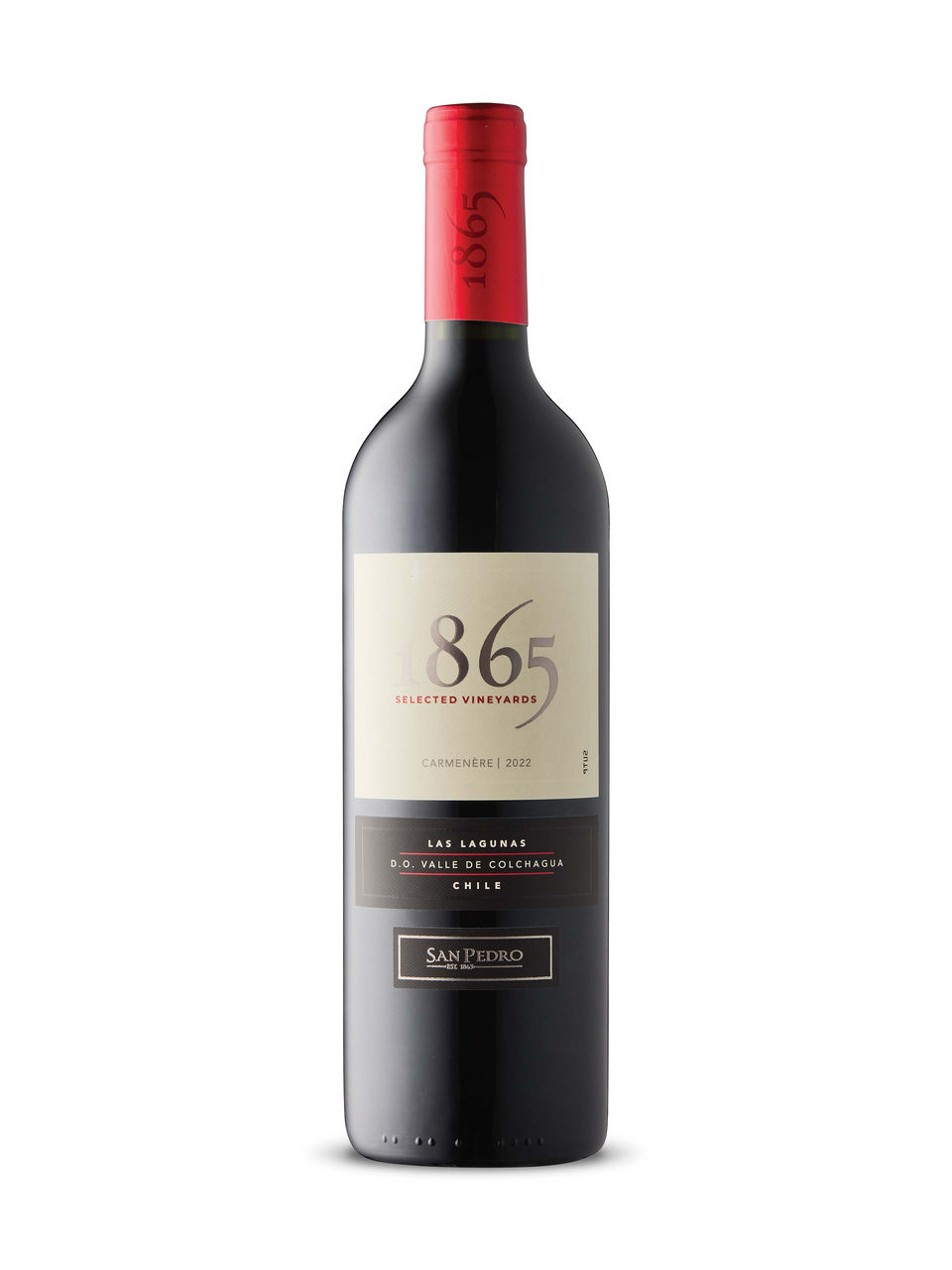 photo: lcbo
Welcome to Chile -the world's skinniest Country. The super star grape of the region is known as Carmenère, which up until 1994 was mistaken as Merlot. Blessed with a rare Mediterranean climate Chile is very unique in the fact that they have four geographic borders to help create fascinating wine – the pacific Ocean, the Andes Mountains, the Atacama Desert and Patagonia. Vina San Pedro is one of the oldest and most historic wineries in Chile. Winners of the "Leaders in Renewable Energy" Awarded in 2018 by the Drinks Business VSPT and the team at 1865 are focused on sustainability and use 100% renewable energy from solar panels and bio-fuel. This Carmenère is soft, lush and elegant, as well as approachable, serious and smooth. Perfect for a herb crusted lamb rack. 
Petrichor Cab Merlot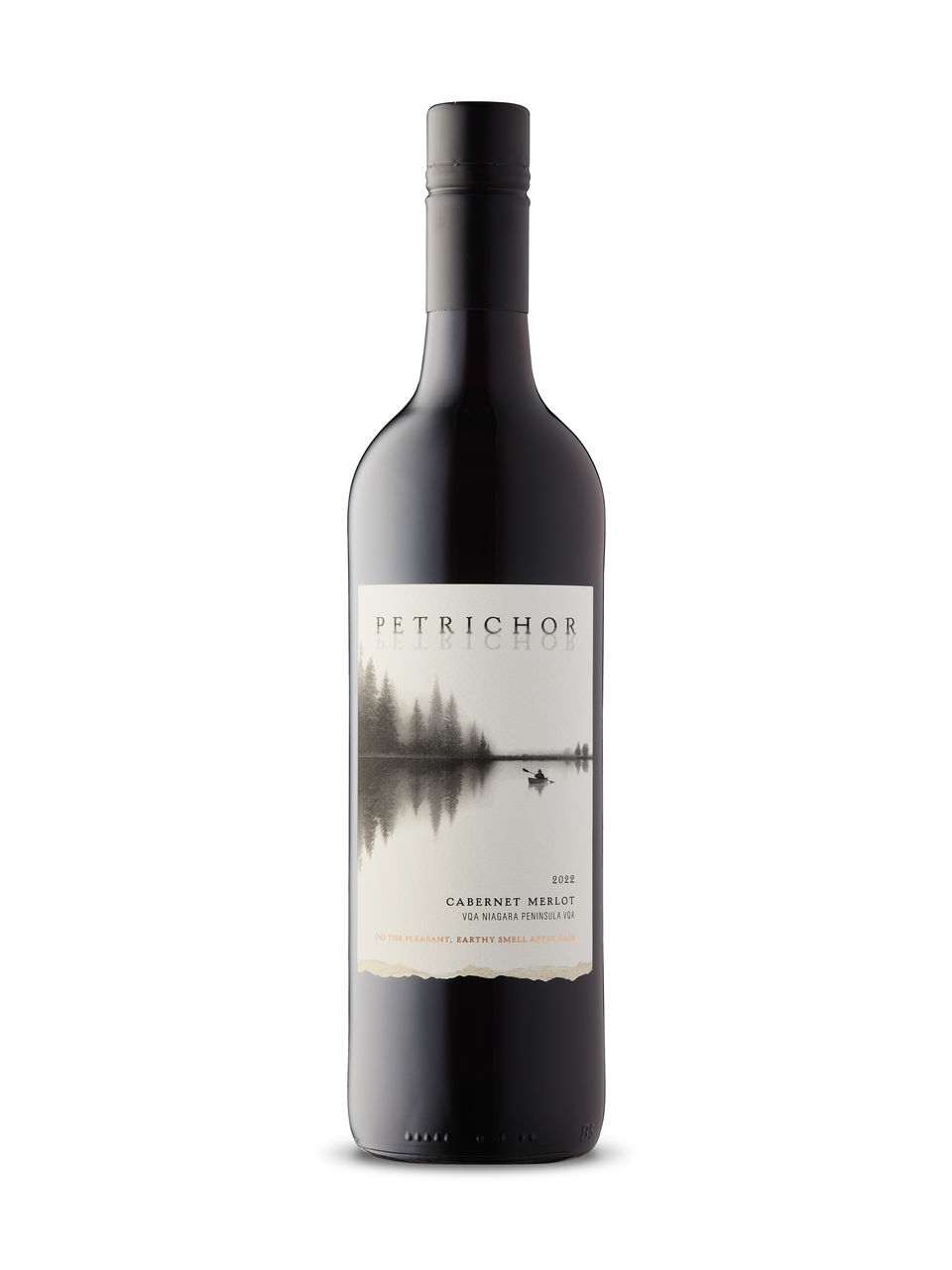 photo: lcbo
A minimal intervention wine, the word 'petrichor' is the word used to describe the pleasant earthy smell after the rain. A blend of Cabernet and Merlot, this local VQA wine from Niagara is the ideal companion with homemade beef or portobello mushroom burgers. Support a local winery and learn a new word at the same time. Full of fruit and spice, but also medium bodied and delicious, this wine is a great wine to sip, savour and share. 
This post Top 6 in The 6ix: Drinks of the week — Spring time reds by Angela Aiello, appeared first on View the VIBE Toronto.